Cyber-security and ICT incident response teams are to collaborate with the National Intelligence Organization during upcoming elections in June. Through the days of the election, the coordinated team will meet at the USOM cyber-incident response centre of the ICTA authority to implement coordinated cyber-security measures and online content blocking.
"Abnormal" content on social media to be blocked amid cyber-security operations planned during upcoming #Turkey June electionshttps://t.co/5ae49aU3nY

— Turkey Blocks (@TurkeyBlocks) May 25, 2018
In an interview with Turkish newspaper Hurriyet, deputy undersecretary of the Ministry of Transport, Maritime Affairs and Communications Galip Zerey outlined a series of measures to be taken to protect the electoral informatics system SECSIS during the June 2018 presidential and parliamentary elections.
Measures to be taken by the coordinated group during the election, which will be held as Turkey continues its state of national emergency following an abortive 2016 attempted coup d'état, include:
A rapid response team to block "abnormal" content on social media and online platforms, and social media will be watched for unexpected incidents online
A defense strategy against cyber-attacks including DDoS denial of service attacks headed up by the Cyber Incident Response Team (SOME)
Technical operations to ensure the availability of the SECSIS Electoral Informatics System throughout the period of the election
The president of Turkey's ICTA has authorised the blocking of online content during the elections according to the deputy undersecretary. In an interview earlier in May, the authority expressed its willingness and capability to tackle online bots and manipulation if ordered to by Turkey's Supreme Election Board.
Similar incident response teams have been implemented internationally in response to so-called "fake news" and disinformation campaigns as well as DDoS and cyber-attacks following the alleged manipulation of elections and democratic processes in the U.S., U.K. and Eastern Europe.
However, Turkey's online content blocking mechanisms have been criticised domestically and internationally on human rights grounds: The Turkish constitutional referendum in 2017, also held during the state of emergency, was conducted under a climate of limited media and online freedom. Internet censorship has continued to target local and international news outlets and blogs in the run-up to the June election.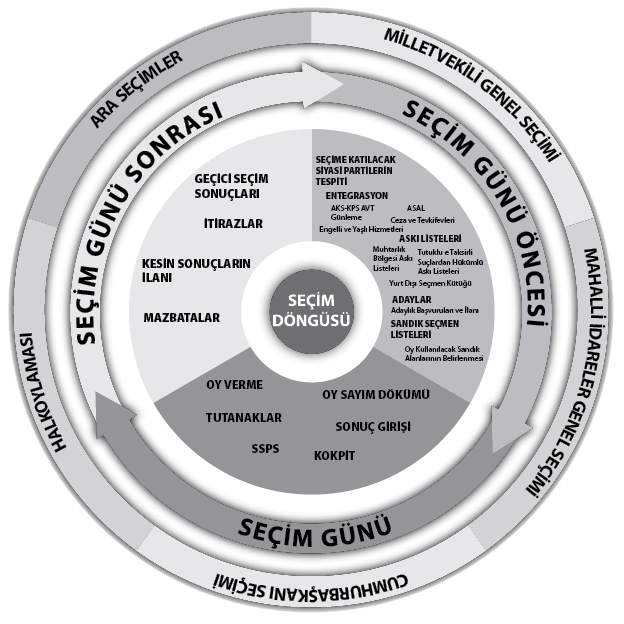 Turkey's SECSIS project, or Electoral Informatics System is operated within the scope of the Supreme Election Council institutional identification upon the legal basis of Law number on Basic Provisions on Elections and Voter Registers.
Turkey Blocks did not identify large-scale telecommunications infrastructure disruptions during the 2017 referendum despite heavy-handed blocking of online speech under emergency law.
Turkey Blocks to monitor internet access for censorship and shutdowns during critical referendum vote #KeepItOnhttps://t.co/M3DSj7EGxZ pic.twitter.com/JHd8JNzBq7

— Turkey Blocks (@TurkeyBlocks) April 15, 2017
Since 2016, the Turkey Blocks project has detected and documented over a dozen regional and national internet disruptions during periods of national emergency and political unrest.